On Friday, Crunchyroll announced that it will begin streaming the second season of the anime Jujutsu Kaisen on July 6. The show will "only" stream on Crunchyroll in those regions, which include North America, Central America, South America, Europe, Africa, Oceania, the Middle East, and the CIS.

In addition to producing dubs in English, Latin American Spanish, Brazilian Portuguese, French, German, Italian, Castilian Spanish, and Russian, Crunchyroll will broadcast the series with English subtitles.
Jujutsu Kaisen Season 2 Release Date and Time
Jujutsu Kaisen's highly awaited second season is almost here, and Crunchyroll has specified the precise date on which it will be released. Jujutsu Kaisen's highly awaited second season is almost here, and Crunchyroll has specified the precise date on which it will be released.
According to official confirmation from Crunchyroll, Jujutsu Kaisen Season 2 will debut on the streaming service on July 6, 2023. Both dubbed and subtitled versions of the series will be available, with subtitles following the Japanese premiere every week. The release date for the dub has not been disclosed. If you want to watch Jujutsu Kiasen Season 1 and Jujutsu Kaisen 0 movie it is also avilable on Crunchyroll.
The following is a list of the precise times the new season's debut is anticipated to occur depending on your time zone:
5 p.m. Central European Summer Time
8:30 p.m. Indian Standard Time (IST)
8 a.m. Pacific Time (PT)
9 a.m. Mountain Standard Time (MST)
11 a.m. Eastern Standard Time (EST)
4 p.m. UK Time (BST)
How many Episodes will Jujutsu Kaisen Season 2 have?
JJK Season 2 will be released in two successive courses, according to the producers. This indicates that starting on July 6, 2023, we will receive up to 24 episodes. Jujutsu Kaisen Season 2 most likely has 24 episodes, just like the anime's debut season.
Weekly episodes of the upcoming season will be televised on TV and simultaneously streamed on anime websites like Crunchyroll and Netflix. With 12 episodes each cour, this season will likely follow the same format as the previous one. Therefore, we may anticipate that JJK Season 2 will have between 24 and 26 episodes. This time around, there will also be a little break between the two courses.
Jujutsu Kaisen New Characters Reveal
Jujutsu Kaisen's supporting cast will differ slightly from Itadori's from season one due to the shift in focus to Gojo. Gojo and Geto are well known to us, but it's time to get to know the new characters joining this season. Here is a list of Jujutsu Kiasen characters in season 2:
Misato Kuroi
Utahime Iori
Yu Haibara
Mei Mei
Shiu Kong
Kento Nanami
Yuji Itadori
Nobara Kugisaki
Megumi Fushiguro
Gojo Satoru
Ryomen Sukuna
Geto Suguru
Toji Fushiguro
Riko Amanai
Master Tengen
Yuki Tsukumo
Story Plot in Jujutsu Kaisen Season 2
Satoru Gojo's Past Arc
Season 2 will transport us to Tokyo Jujutsu High's second year, 2006, when Gojo and Geto were students. As previously mentioned, they will have the important task of escorting Riko Amanai back to school, which Master Tengen has given them. The Star Plasma's next vessel is that girl, and a price has been placed on her life. The Sorcerer Killer, Toji Fushiguro, joins the hunt for her death. We are eager to see how this struggle turns out because he certainly seems to be in a league of his own.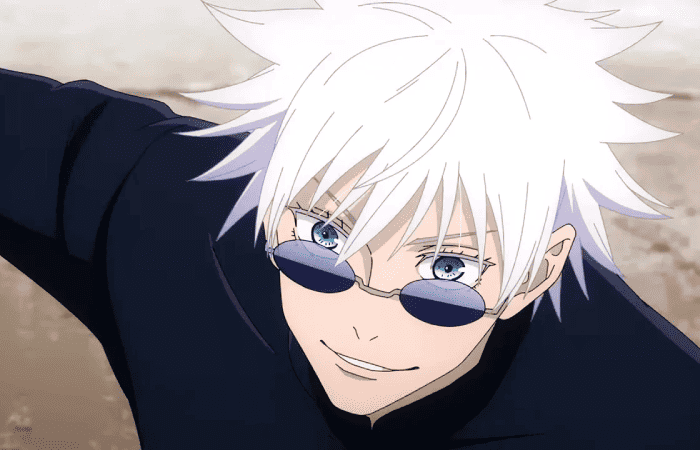 Shibuya Incident Arc
The Shibuya Incident arc will be the main topic of Jujutsu Kaisen season 2's second episode. Manga readers have highly praised this arc as one of the best arcs. The Shibuya Incident was already hinted to and anticipated in episode 21 of the anime's first season.
The second course will come after the beginning of the Shibuya arc and will centre on Geto Suguru's scheme to confine everyone inside Shibuya Station. Along with Gojo Satoru, numerous Jujutsu Sorcerers are dispatched to the station. What mysteries do they face? We are eager to learn for ourselves.
Everything You Need To Know About Jujutsu Kaisen Second Season
Multiple story arcs from the hugely renowned Jujutsu Kaisen manga will be adapted for this forthcoming episode of the anime. The first of these is the "Gojo's Past" arc, which will explore the past of Satoru Gojo, a beloved Jujutsu sorcerer.
His friendship with the former villain Suguru Geto will be examined. A preview of the new opening theme, "Ao no Sumika," sung by Tatsuya Kitani, as well as clips from this arc were included in the Season 2 trailer for the future project. According to Junya Enoki, who plays Yuji's voice actor, season 2 will also feature the controversial "Shibuya Incident" arc.
In June 2018, Itadori Yuji took Ryomen Sukuna into his body. Orimoto Rika was released from her curse by Okkotsu Yuta in December 2017. Spring 2006 has arrived. Tengen, an immortal regarded as the cornerstone of the jujutsu community, has assigned two tasks to Jujutsu High's two most accomplished jujutsu sorcerers, Gojo Satoru and Geto Suguru. One task is to accompany and destroy the "Star Plasma Vessel," Amanai Riko, the woman chosen as Tengen's ideal match.
In order to maintain the jujutsu community, the two of them set off on their escort mission. However, an assassin going under the name of Fushiguro interferes with their mission by trying to kill the Star Plasma Vessel. It's about to be revealed what Gojo and Geto's pasts were like before they were regarded as the most potent jujutsu sorcerer and the most vile curse user, respectively.