Manga is a well-known form of entertainment in Japan. It has spread to other nations all over the world. Manga can be found in a wide range of genres, including science fiction, fantasy, comedy, action, and adventure. The chapters from tankōbon volumes are often serialized chapters of manga that are published in magazines.
What is a Manga?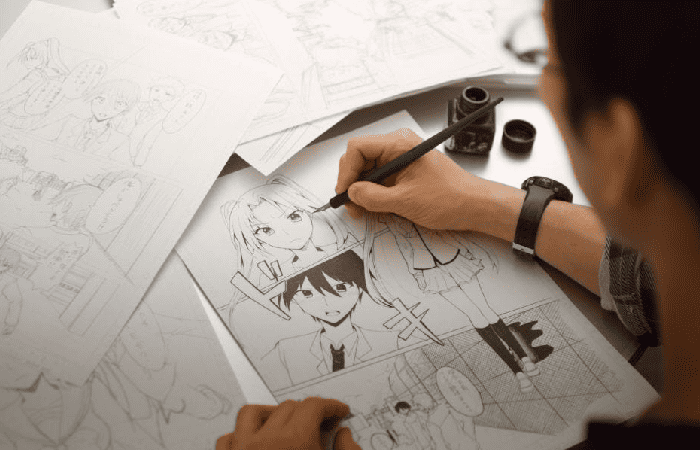 Manga are Japanese comic books or graphic novels. These graphic books called manga tell a variety of stories. You can find stories geared towards adults, grandparents, and teens just like you. It takes some practice to learn to read this Japanese-influenced style. Manga reads differently from a typical book—more like a movie. Once you get used to reading manga, you can finish many of them in as little as 20 minutes since the pictures explain the tale better than the words ever could.
How To Read Manga?
As with Japanese writing, manga stories are typically read from right to left and from top to bottom. Japanese was written in vertical columns that were read from right to left and top to bottom. The term "vertical writing" (tategaki) is used to describe this style of writing. All traditional Japanese manga is written in the opposite direction as English, from right to left.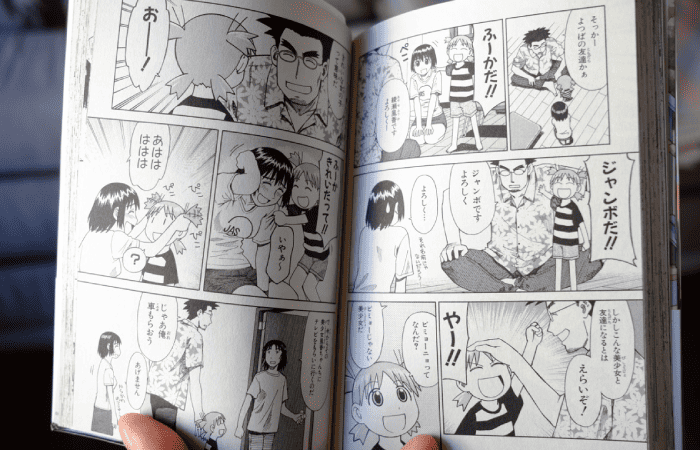 The action, word bubbles, and sound effects in manga-style publications are all written in this manner. To convey character emotions, manga (and anime) use a unique visual language that includes sweat drops, deformations, and large eyes. Also common are words like -chan and -san that are appended to names.
We refer to these as honorifics. Like addressing someone as Mr. and Mrs. Reading manga is different than reading an English-language comic, book, or magazine. You'll get the most out of your manga if you learn to read it from right to left, then up to down, correctly understand the panel elements, and explore the feelings of the characters by being familiar with some basic emotional iconography.
How to Read Manga Panels?
To learn how you can start reading Manga Panels follow the steps Below:
1. Sequence
Individual manga panels should be read from right to left, just like manga pages. Each page should be read beginning with the panel that is located in the top right corner. Go to the panel at the far right of the panel row after reading from right to left until you reach the edge of the page.
Start from the top manga panel if they are all aligned vertically. Stick to the right-to-left rule even if the panels are not exactly aligned. Starting from the top row or column, move left to right until you reach the lowest row or column.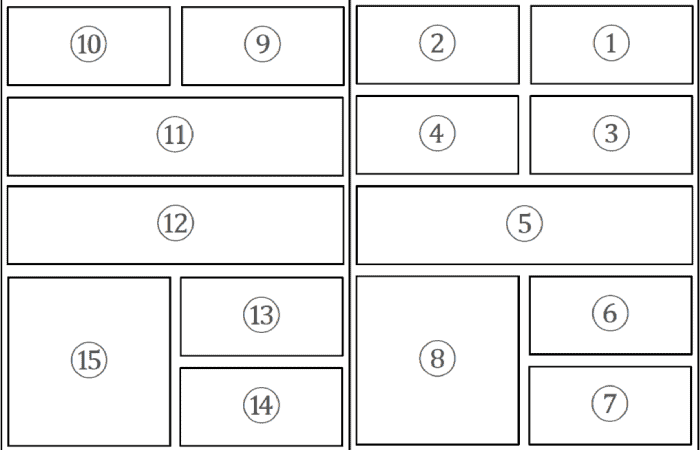 2. Dialog Balloons
Reading dialogue balloons from right to left is also the proper way to read the conversational text between characters. Start reading the dialogue balloons in the upper right corner of each individual panel and go from right to left, then up to down.
3. How to read Manga with Panels as Flashbacks
When the background of a manga panel is black, it typically means that the events depicted in that panel took place before the manga's tale. A flashback to an earlier event or time period is indicated by black backgrounds.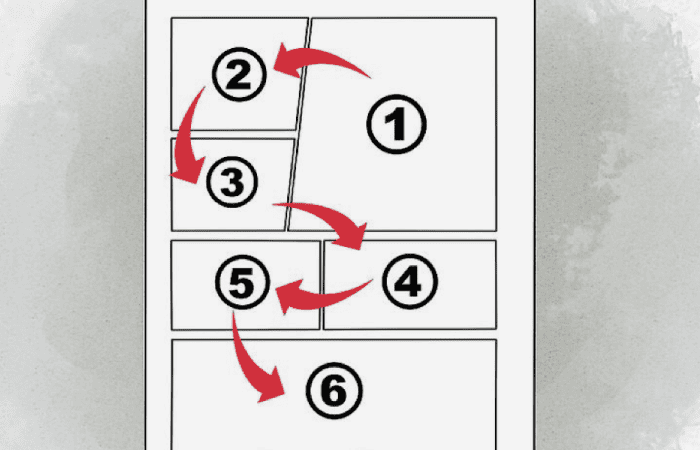 4. Fading Manga Panels
A page with panels with fading shades of grey, a panel with a white background, and a panel with a black background at the top represents a movement in time from the past to the present.
How to Read Manga Online On Websites in 2023?
It takes some getting used to reading Japanese manga from right to left. It can also be difficult to know where to begin reading manga if you've never done it before. Traditional manga is read from right to left, whether it is translated or not. In rare instances, the cartoonist or writer referred to as a mangaka in Japan will create their manga so that it reads from left to right. But this is an unusual circumstance.
Top 5 Manga Sites in 2023
1. Crunchyroll
For anime aficionados, Crunchyroll is a well-liked streaming service with a huge selection of content. Crunchyroll provides a number of other manga in addition to anime.
2. MangaPlus
Manga Plus allows free access to the most recent weekly Shonen Jump manga online at the same time the magazine is published in Japan. Both English and Spanish translations are provided. Additionally, you can read well-known finished series in the most recent manga, such as Naruto, Dragon Ball, etc.
3. Bato
Bato.to is a free online manga book resource. On this website, there are communities dedicated to manga. One of the top manga websites with helpful chat support is this one.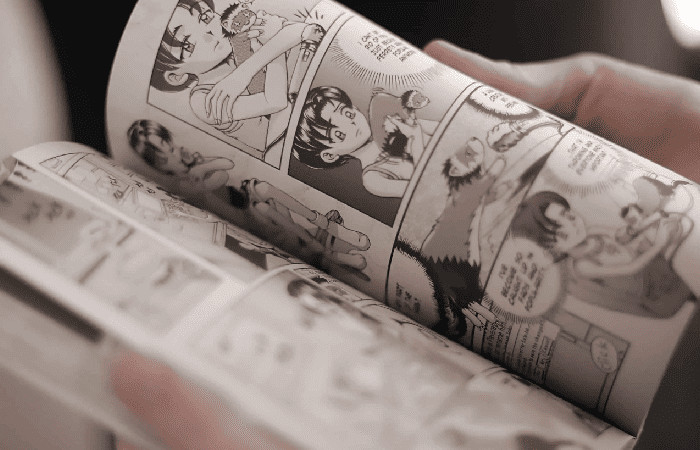 4. WebToons
Your favorite manga can be found on Webtoons by searching based on originals, genres, popularity, canvas, etc. On this manga website, you may also search for the cartoon by day, chapter, and genre.
5. Viz
Numerous must-read manga are published on Viz, an online manga site. For the most recent information on manga comics, it is advised to check out this online manga resource.
How to Read Manga Online On Anime-Planet?
The following are the steps for reading Japanese manga on Anime-Planet:
Open the Anime-Planet app or website.
Log into your account. If you don't have an account then register for a new one.
Select Manga from the tabs.
Find the manga book you want to read by searching.
To view the manga's details, click on the title.
Select the Read button.
On Anime-Planet, you may read manga without establishing an account. You can only read the first chapter of each manga book, though. You'll need to register if you want to read more.
How To Read Manga On Crunchyroll?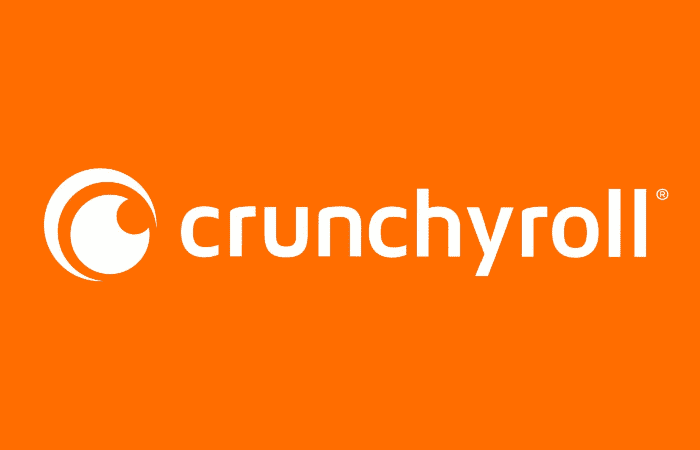 There is a manga section on Crunchyroll. Its name is Crunchyroll Manga, and it provides a selection of manga series, both well-known and obscure. Users can access the manga area of the Crunchyroll website and app for free or with a premium membership.
Users of Crunchyroll Manga's free edition can only read a certain number of chapters from each manga book. Access to all of the manga is limitless for premium subscribers.
The following are the steps for reading manga on Crunchyroll:
Go to the Crunchyroll app or website.
Log into your account. If you don't have an account then register for a new one.
Select Manga from the tabs.
Find the manga book you want to read by searching.
To view the manga's details, click on the title.
To read the manga, select the "Read" button.